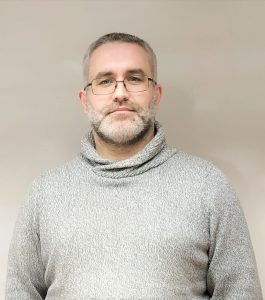 ionic liquids – fluids – density – calorific capacity – viscosity
My research career
Xavier Paredes is a Research Fellow 'María Zambrano'. He holds a PhD in Engineering (2012). His academic career has taken him to the Department of Soil and Water Sciences of the Hebrew University of Jerusalem, Rehovot Campus, studying flow in porous media. After applying for a postdoctoral fellowship of the Portuguese "Fundação para a Ciência e a Tecnologia", he started working at the "Centro de Química Estrutural", a research unit of the University of Lisbon. His work there was once again related to the measurement of thermophysical properties, in this case of ionic liquids, either pure, in mixtures with water and also with nanoparticles, in the search for new heat transfer fluids for use in future heat exchangers, as well as the search for new working pairs for  absorption refrigeration.
Fields of expertise
Measurement of the thermophysical properties of ionic liquids
Phase behaviour, density, heat capacity and viscosity of fluids at high temperatures and pressures
My research
He has published more than 25 papers with a high impact factor in those fields.
Te Ayudamos
¿Qué investigación o innovación necesitas?
Contacto